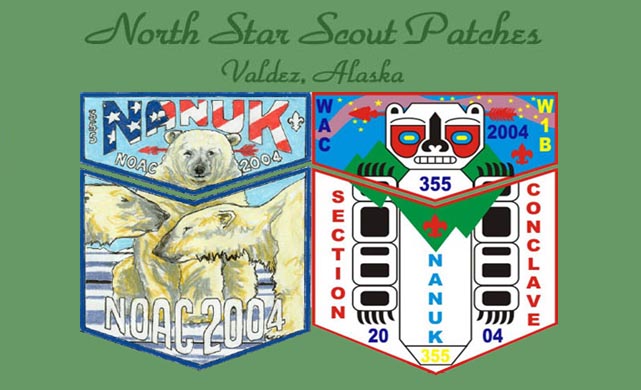 You Know You're From Valdez When:

1. Your idea of a traffic jam is ten cars waiting to pass an RV on the highway.
2. "Vacation" means going to Anchorage for the weekend.
3. You measure distance in hours.
4. You know several people who have hit moose more than once.
5. You often switch from "heat" to "A/C" in the same day.
6. You use a down comforter in the summer.
7. Your grandparents drive at 65 mph through 13 feet of snow during a raging blizzard, without flinching.
8. You see people wearing hunting clothes at social events.
9. You install security lights on your house and garage and leave both unlocked.
10. You think of the major food groups as: deer meat, beer, fish, and berries.
11. You carry jumper cables in your car and your wife or girlfriend knows how to use them.
12. There are 6 empty cars running in the parking lot at the Post Office or at the Eagle at any given time.
13. You design your kid's Halloween costume to fit over a snowsuit.
14. Driving is better in the winter because the potholes are filled with snow.
15. You think sexy lingerie is tube socks and flannel pajamas.
16. You know all 4 seasons: Almost Winter, Winter, Still Winter, and Construction.
17. It takes you 3 hours to go to the store for one item even when you're in a rush because you have to stop and talk to everyone in town.

| | |
| --- | --- |
| | Welcome to my patch trading site. My name is Alan Sorum and I am the Harbormaster in Valdez, Alaska. I am a former member of Kootz Order of the Arrow Lodge 523 in the Southeast Alaska Area Council and currently a Brotherhood member of Nanook Lodge 355 in the Western Alaska Council. My son Nicklaus and I are involved in Scouting with Valdez Troop 311 and patch collecting. Nick just finished Eagle and I earned mine with Troop 147 in Alamogordo, New Mexico. As a scout I was a member of the the Gila Lodge 378 of Yucca Council based out of El Paso, Texas. My collecting interests are Sakuwit Lodge 2, Coosa Lodge 50, Tsoiotsi Tsogalii Lodge 70, Chumash Lodge 90, Nisqually Lodge 155, Tah-Heetch Lodge 195, Tsisqan Lodge 253, Chumash Lodge 304, Gila Lodge 378, Kootz Lodge 523, T'kope Kwiskwis Lodge 502 and Toontuk Lodge 549 (nice list eh?). My other activities include saltwater fishing, camping, volunteering for the Coast Guard Auxiliary, diving and keeping up with the kids. I am a member of the International Scouting Collector's Association (76), the Northwest Traders Association, Rotary, USCGAUX and the Elks. |
Pacific Harbor Advisors - Harboradvice.com
Tsoiotsi Tsogalii 70 Lodge - These are the flaps I have from Tsoiotsi Tsogalii OA Lodge 70. Tsoiotsi Tsogalii is in the Old North State Council of Greensboro, North Carolina. John Pannell was a great help in finding many of these issues. If you have any of the lodge odd shapes or flaps not shown here, please contact me and I would be happy to work out a trade with you.
Chumash 90 Lodge - Trying to sort this one out!
This is a page I just finished for Nisqually 155 Lodge out of Tacoma, Washington.
Gila 378 Lodge - This is my Gila OA Lodge 378 patch collection.
The International Scouting Collectors Association (ISCA) is a non-profit organization that promotes education regarding the history of the Scouting Movement through the collecting and trading of Scouting Memorabilia. All members subscribe to our Code of Ethics to ensure fair trading amongst its members. I serve the association as the Western Area Vice-President for Alaska!
The Internet Guide to OA Insignia - This is the source for OA collectors. The site's creator, John Pannell, is this year's ISCA Memorabilia Distinguished Service Award winner!
2001: An Alaskan Odyssey was held on June 7-9 at Seward, Alaska. There were approximately 2,500 in attendance. Activities included cruiseship tours, excursions aboard USCG Cutters, marine science tours, historic trails projects, trips to the Sealife Center, horseback riding, dog mushing, a midway activity area, sea kayaking, gateway competition, polar bear swim and climbing Mt. Marathon. Valdez Troop 311 took eight scouts and four leaders to the event. A great time was had by all!
Nanuk Lodge 355 of the Western Alaska Council in Anchorage. I'm the webmaster for this site. Come visitt for the W1-B Conclave to be held here in 2003.
Toontuk Lodge 349 of the Midnight Sun Council in Fairbanks, Alaska.
The Valdez Flotilla of the US Coast Guard Auxiliary has a new homepage here.
Beginning about June 1, we started building our new log home in Valdez, Alaska. I will post pictures to this page as the project progresses.
Boy Scout Patch Traders - A forum for trading patches on Yahoo!
Bullfrog's Patch Trading Page - Jeremy Souders is a Vigil member of Kansa Lodge #198 of Quivira Council, located in Kansas. He will trade his Kansa 198 1:1 for any other lodge flap and will trade Quivira CSPs 1:1.
Tall Six 6 - Steve Lundh has a great site for CSP collectors and has an overall list of all current/merged BSA Councils.
Rob's Patch Trading Site - Rob is an Eagle Scout and a Founder of the Boy Scout Patch Traders Club on Yahoo.
patchtrade.com - A wealth of trading resources. Sections of this site include an image archive, trader board, collecting supplies, patch term dictionary, photo album, custom email addresses and trader links. Spend a little with this site! Join the patchwire list and trade your "Want/Need" lists, information and resources with other members.
Always There Trading - Paul Collett's excellent patch trading and protector page sales site.
HTML as a color guide for patch descriptions. Let me know what you think.
Valdez Small Boat Harbor - A shameless plug for one of the nicest harbors on the West Coast. I happen to know the Harbormaster...
The Alaska Association of Harbormasters and Port Administrators (AAHPA) is a not for profit corporation incorporated under the laws of the State of Alaska. Membership is open to ports, harbors, marinas and related maritime interests.
Valdez Pack Trail - Pack Trail was a part of the "All-American Route" leading prospectors to the Klondike goldfields from Port Valdez. Parts of these old wagon and pack mule trails are still accessible for hiking. The 2.6 mile Pack Trail takes a route over Keystone Canyon and past Horsetail and Bridal Veil Falls. The Trans-Alaska Oil Pipeline can be seen above the steep canyon walls. Even at the end of May there were still large stretches of deep snow to cross.
Pinewood Derby Speed Secrets - Instructions for building your Pinewood Derby car plus 28 speed
secrets and hints.