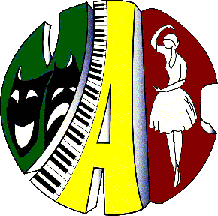 Welcome to the Valdez Arts Council

Blues Cruise                                                            Saturday, September 19, 7PM       

The Arts Council fundraiser cruise aboard Stan Stephens M/V Valdez Spirit.  Enjoy desserts, appetizers and a cash bar.  Live music by "Rebel Blues"    Tickets $45 each.

www.myspace.com/rebelbluesband/            

"The Boy Who Ate Too Much"                          Friday, November 6, 7PM
told by Jack Dalton                                                           

Jack Dalton tells this traditional Yup'ik story that has delighted people of all ages through the ages.     www.ravenfeathers.com

Eileen Ivers Band                                   Tuesday, December 1, 7PM        

Eileen's Celtic Fiddle with an international band.  www.eileenivers.com

Community Christmas Program                        Sunday, December 13, 4PM

Community Christmas Spirit at the Valdez Civic Center.  This event is "FREE".  Sign up sheets will be at the school and town libraries.

St. Lawrence String Quartet        Wednesday, January 13, 7PM   

An established world class chamber ensemble of its generation.www.slsq.com

Bill Harley                                                     Thursday, January 21, 7PM 

Songs and stories of wonder, irreverence, big trouble and life's little moments.  Fun for the entire family.   www.billharley.com

ZydeCohos                                                              Saturday, February 20, 8PM

            Alaska's Premier Zydeco Swamp Boogie Band.  Come and dance the night  away.     

Missoula Children's Theatre                         Saturday, March 6  3PM & 7PM

Community children perform a play in a week.  Come see "The Princess and the Pea"   www.mctinc.com

Tomas Kubinek                                                      Tuesday, April 13 7PM

Certified Lunatic and Master of the Impossible.  Physical comedy show for the entire family.  His exuberant one-man show is equal parts comic brilliance, virtuosic vaudeville and irresistible charm.   www.kubinek.com

VAC Annual Picnic Featuring Your Burnable Art  Tuesday, May 18 6PM

            Join us for the Free BBQ and bonfire.